Atrofusca Maternity Dress
Regular price

$166.24 excl. VAT

Regular price

$207.80

Sale price

$166.24 excl. VAT
This item is made to order. Processing time 1-2 weeks.
The Atrofusca Maternity Gown is a slim-fit style maternity gown. It features a adjustable sweetheart top, fitted skirt and flowing chiffon sleeves for draping and tossing, Expertly handmade with luxurious European fabric to boost the feminine curves.
TOP: On Shoulder
MATERIAL: Jersey, Chiffon (train and Sleeves)
COVERAGE: Yes
STRETCHY: Yes
FIT: Slim Fit, Butterfly
SPLIT/SLIT: No
Photographers usually buy size M/L
Not a photographer? Order the size you wore before your pregnancy.
How stretchy is this dress? ★ ★ ★
Shop All Maternity Dresses by Color: White, Red, Black, Pink, All.
Shipping & Returns

Mii-Estilo works with FedEx, UPS, DHL and DPD International.Shipping inside Europe normally takes 1-5 days; Shipping to the US takes 1-10 days; Some other international destinations might take up to 10 days - this time frame is excluding possible customs issues.

We have a 30-day return policy, which means you have 30 days after receiving your item to request a return. For more information, check out our Refund Policy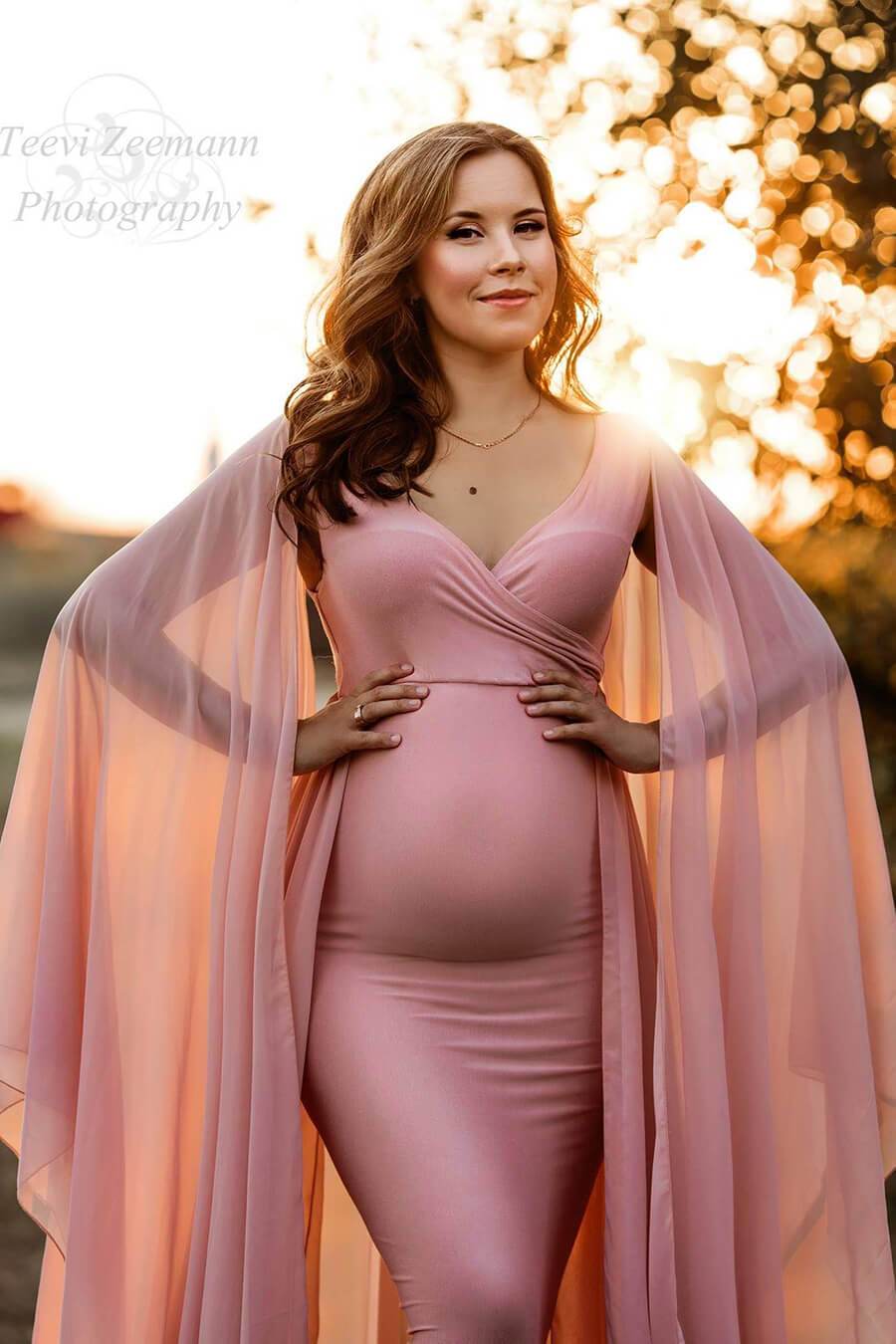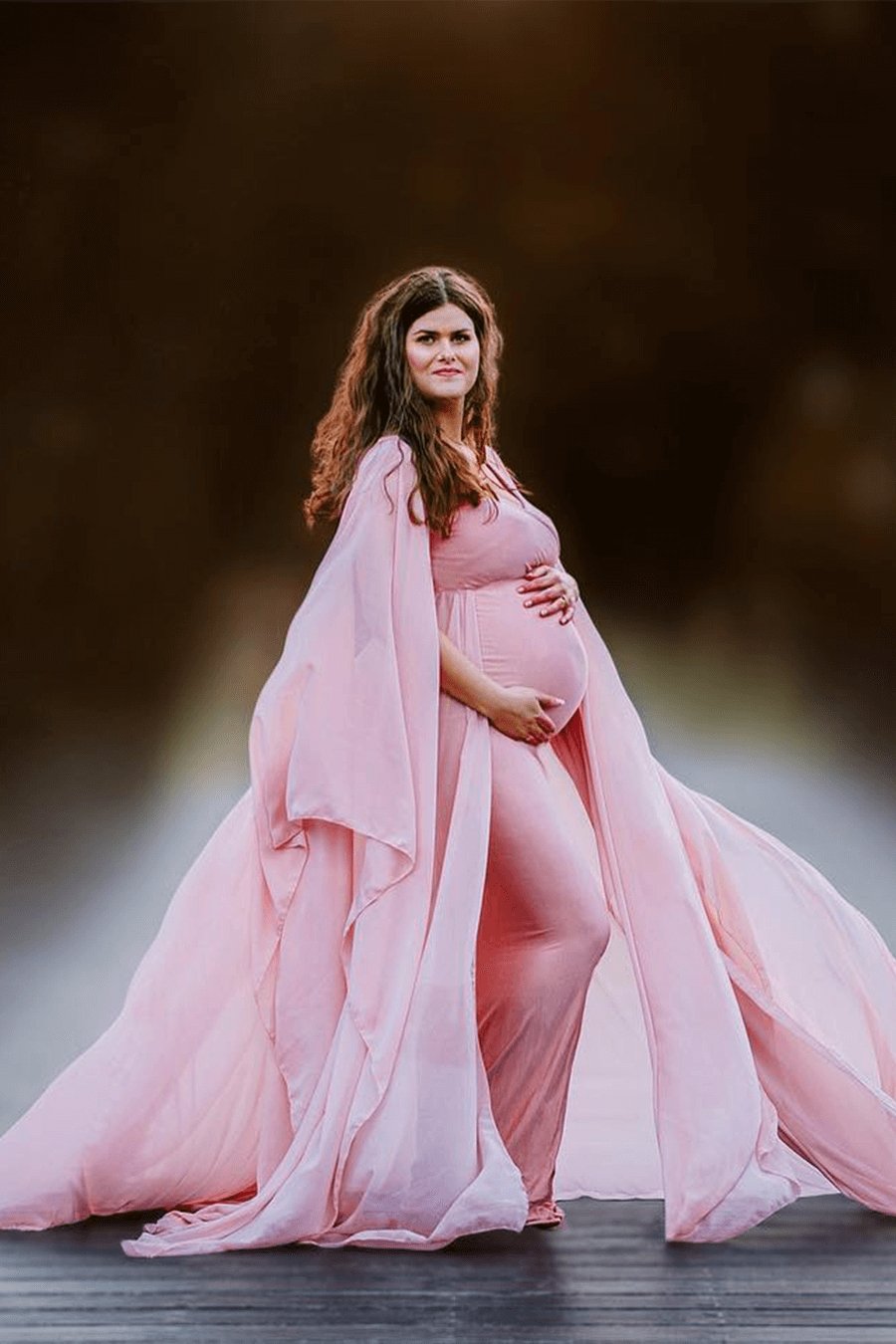 Size chart - Maternity products
Inches:
| | | | | | |
| --- | --- | --- | --- | --- | --- |
|  Europe | USA | UK / AU | Mi-Estilo | Below the Brest | Belly/Waist/Hips |
| 36-38 | 6-8 | 8-10 | S/M | 31.5 - 33.5 | 35.4 - 37.4 |
| 38-40 | 8-10 | 10-12 | M/L | 32.7 - 34.6 | 37.4 - 39.4 |
| 40-42 | 10-12 | 14-16 | L/XL | 33.9 - 35.8 | 39.4 - 41.3 |
| 42-44 | 12-14 | 18-22 | XL/XXL | 35 - 37 | 41.3 - 43.3 |
CM:
| | | | | | |
| --- | --- | --- | --- | --- | --- |
|  Europe | USA | UK / AU | Mi-Estilo | Below the Brest | Belly/Waist/Hips |
| 36-38 | 6-8 | 8-10 | S/M | 80 - 85 | 90 - 95 |
| 38-40 | 8-10 | 10-12 | M/L | 83 - 88 | 95 - 100 |
| 40-42 | 10-12 | 14-16 | L/XL | 86 - 91 | 100 -105 |
| 42-44 | 12-14 | 18-22 | XL/XXL | 89 - 94 | 105 - 110 |