Strelitzia Maternity Set
Regular price

$175.29 excl. VAT

Regular price

$219.11

Sale price

$175.29 excl. VAT
This item is made to order. Processing time 1-2 weeks.
Behold the epitome of romance and dreamy elegance—a beautiful 2-piece set designed to captivate hearts. This enchanting ensemble features a delicate lace bodysuit paired with a bridal tulle skirt, creating a vision of timeless beauty. The bodysuit, adorned with intricate lace, boasts an off-shoulder top and a sweetheart neckline, adding a touch of allure and sophistication.
This bridal tulle set is not just a dress; it's an invitation to create stunning memories through romantic and dreamy photos. The ethereal quality of the tulle skirt adds a whimsical element, ensuring every moment captured is nothing short of magical.
To complete the enchanting look, the set is finished with a sash, a perfect accessory to enhance the overall charm and highlight the beauty of the ensemble. For additional styling options and personalized flair, explore our range of accessories.
This set is a versatile choice, well-suited for studio photography and makes for an exquisite maternity dress, celebrating the beauty of motherhood in a style that transcends time. The pastel color options available add an extra layer of sophistication, allowing you to choose the hue that resonates with your vision and complements the ambiance of your photoshoot.
Embrace the romance, celebrate the dreaminess, and let every click of the camera immortalize the grace and elegance of this 2-piece bridal tulle set. It's more than a dress; it's a symbol of timeless love and beauty.
*Note from Mii-Estilo: the sash isn't included.
TOP: Off Shoulder
MATERIAL: Lace, Soft Tulle
COVERAGE: Sheer
STRETCHY: Limited
SPLIT/SLIT: Yes
FINAL SALE: Due to Hygiene, bodysuits are final sale.
Photographers usually buy size M/L, Not a photographer?
Buy the size you wore before your pregnancy.
Shop All Maternity Dresses by Color: White, Red, Black, Pink, All.
Check our Beauty Fashion Collection and Tulle Collection.
Shipping & Returns

Mii-Estilo works with FedEx, UPS, DHL and DPD International.Shipping inside Europe normally takes 1-5 days; Shipping to the US takes 1-10 days; Some other international destinations might take up to 10 days - this time frame is excluding possible customs issues.

We have a 30-day return policy, which means you have 30 days after receiving your item to request a return. For more information, check out our Refund Policy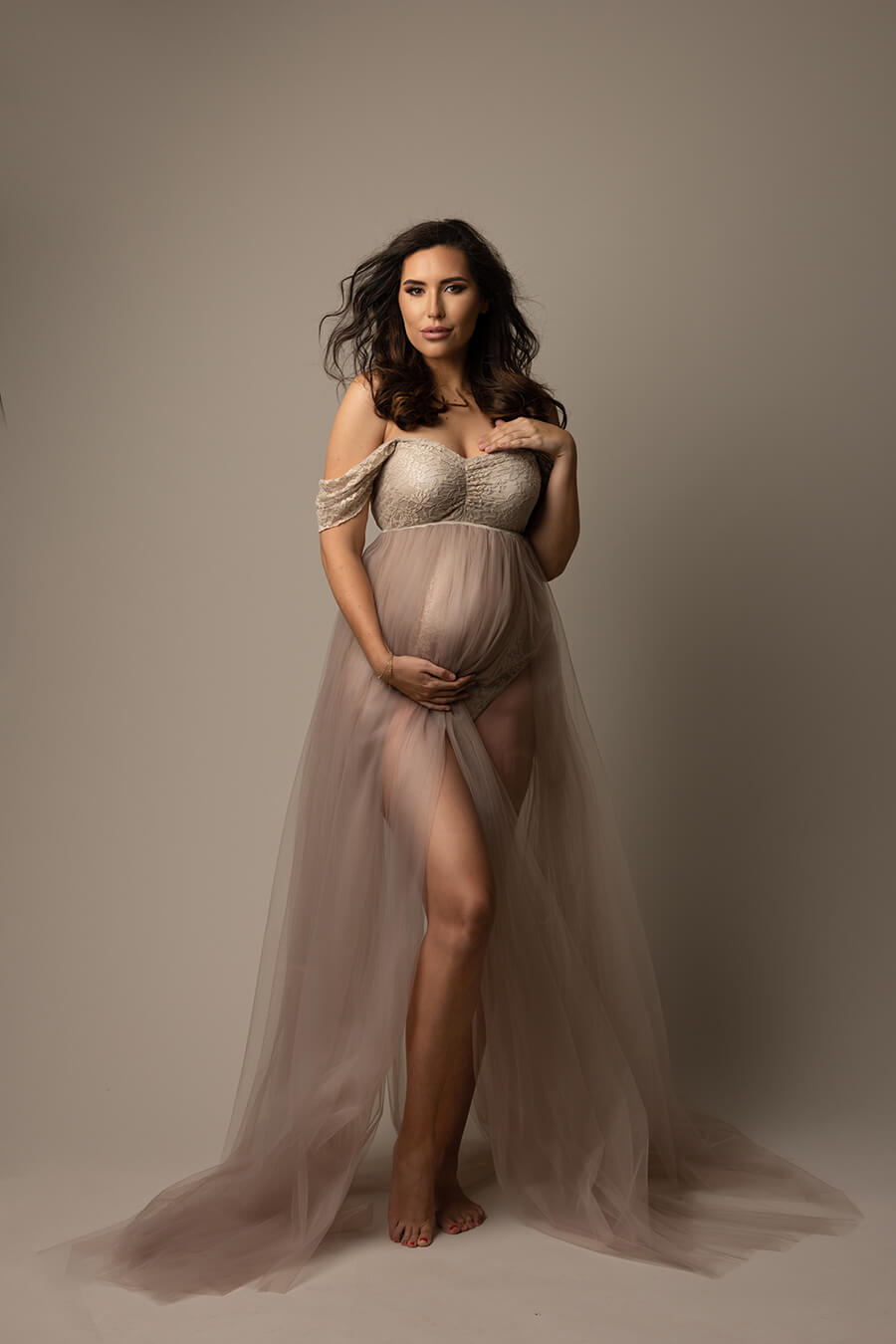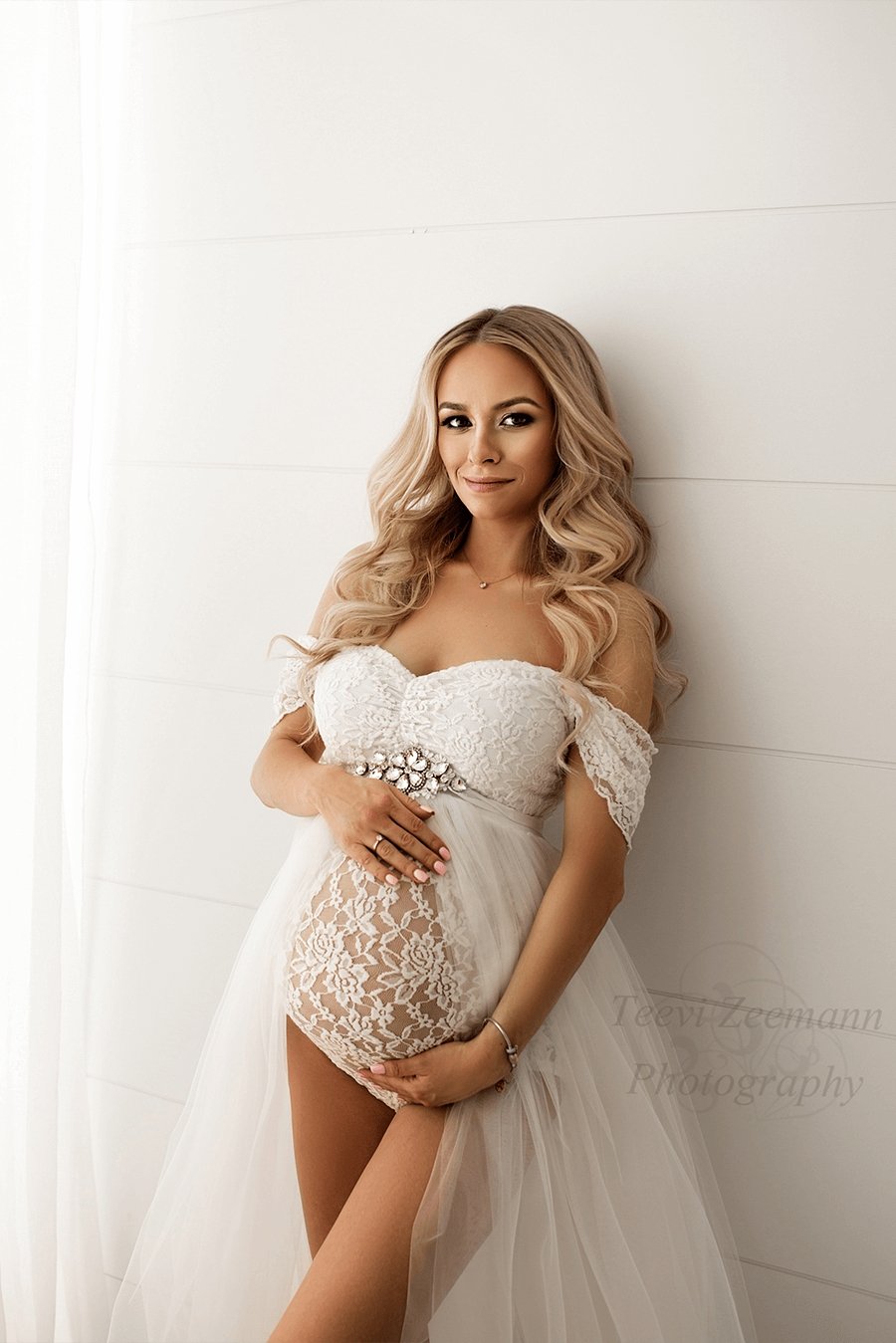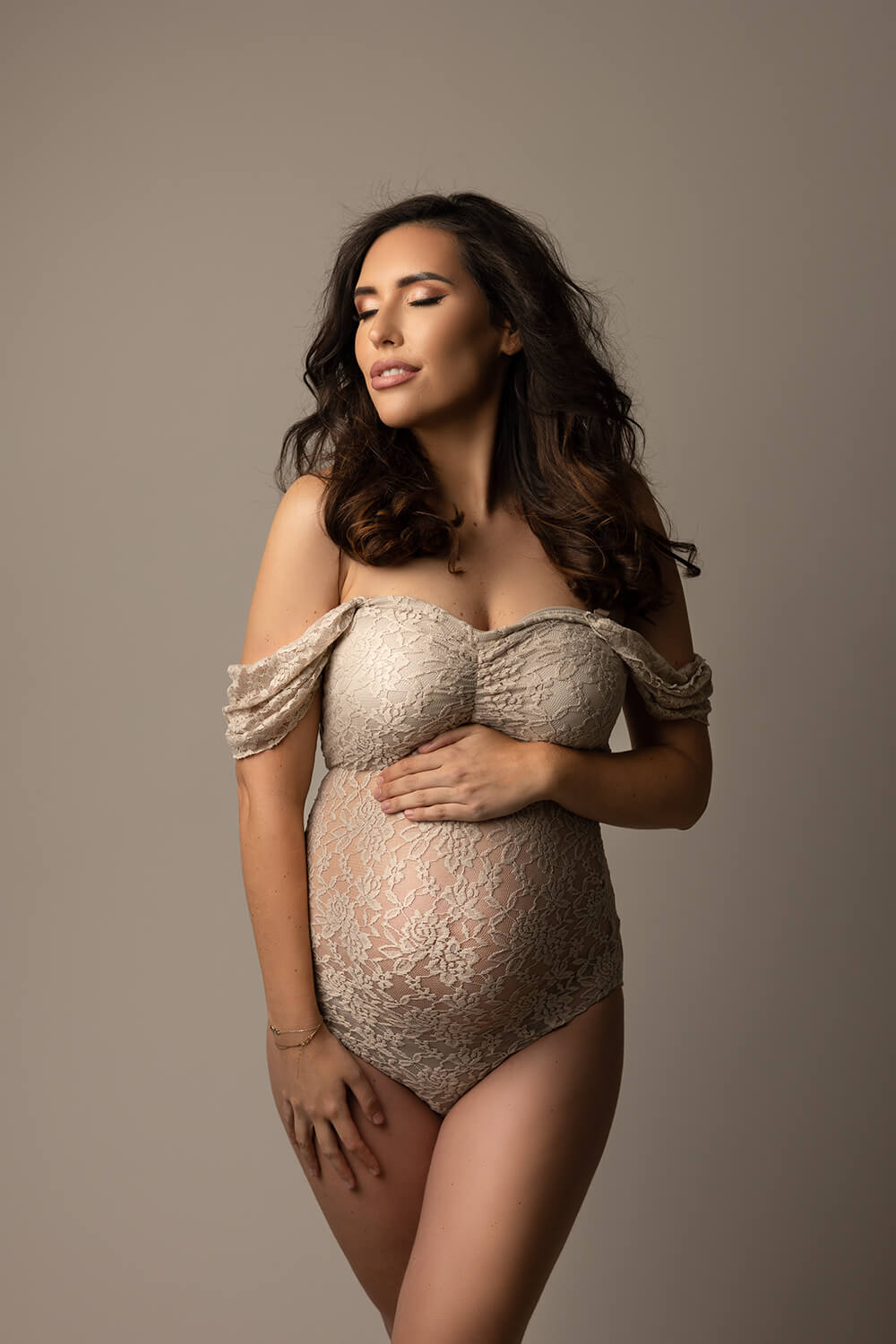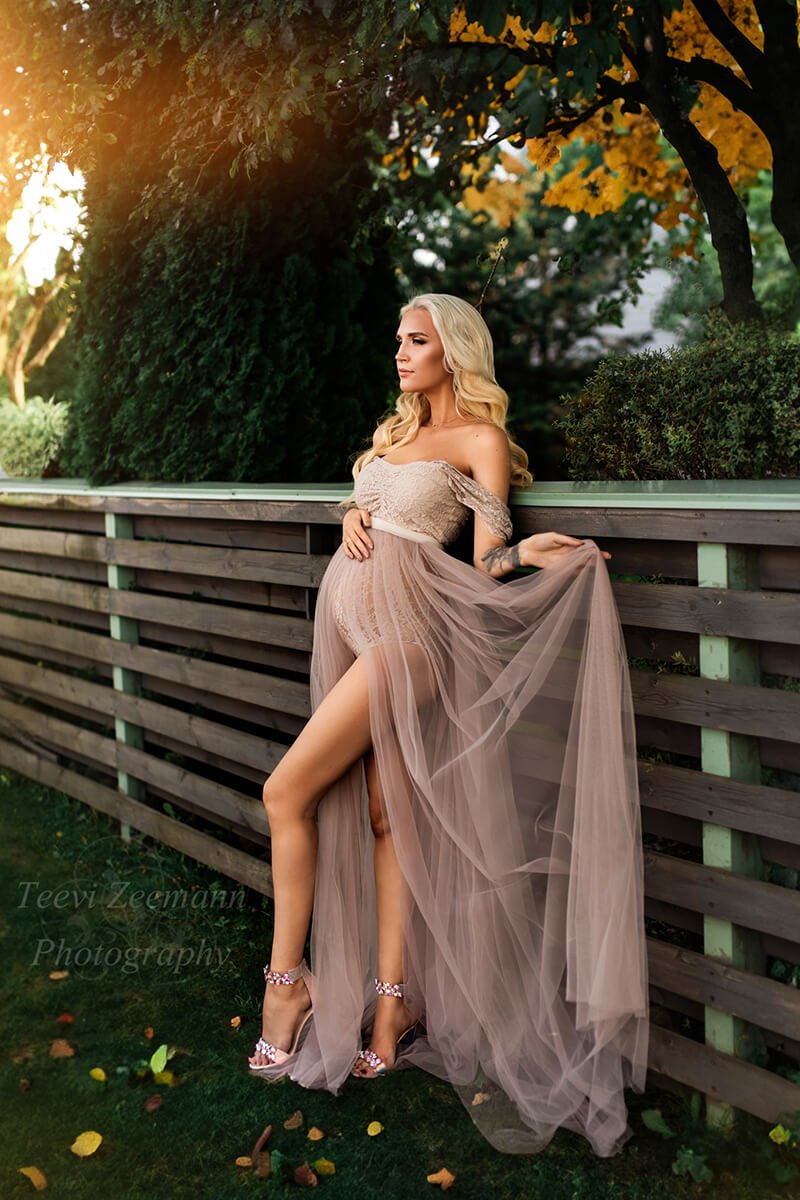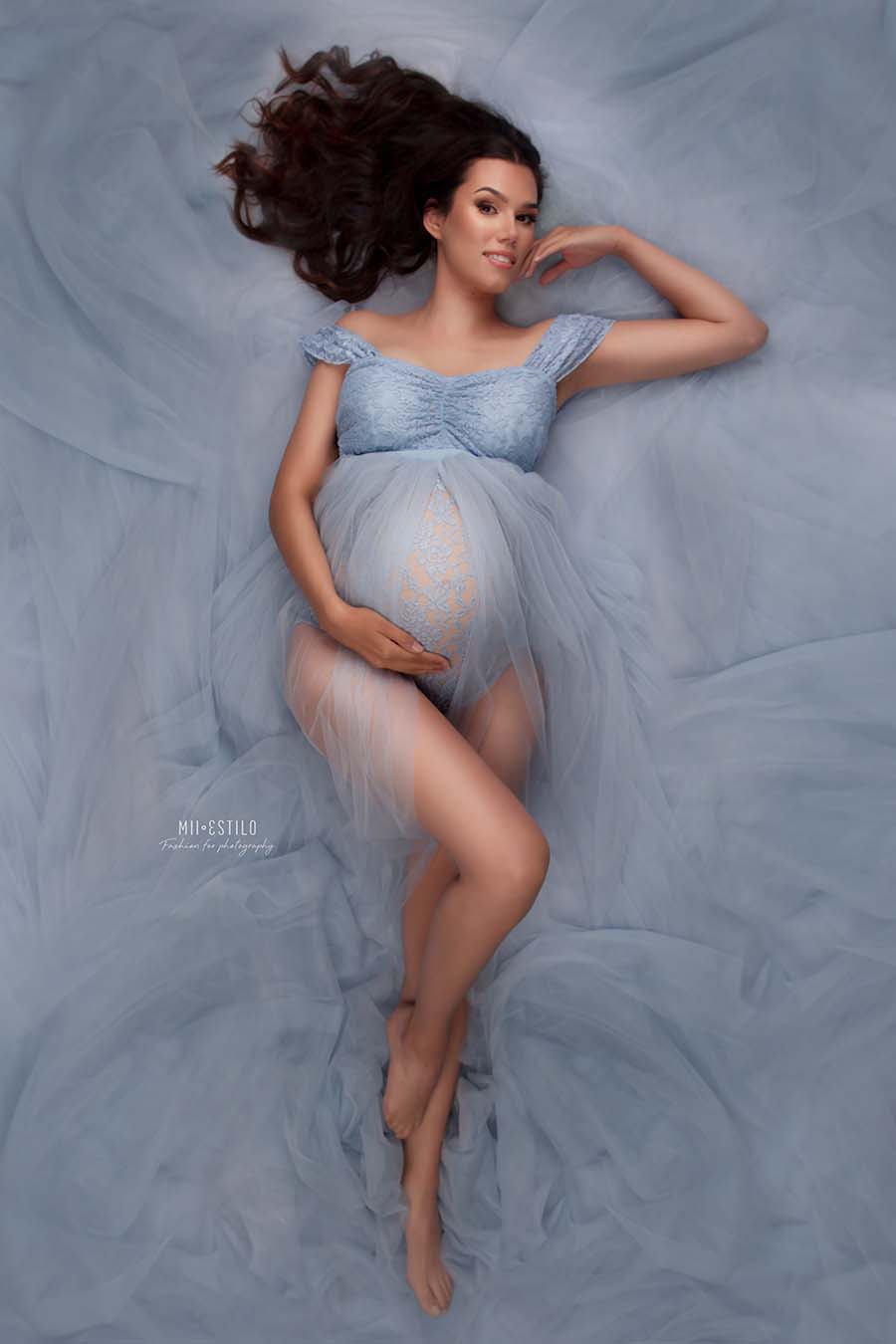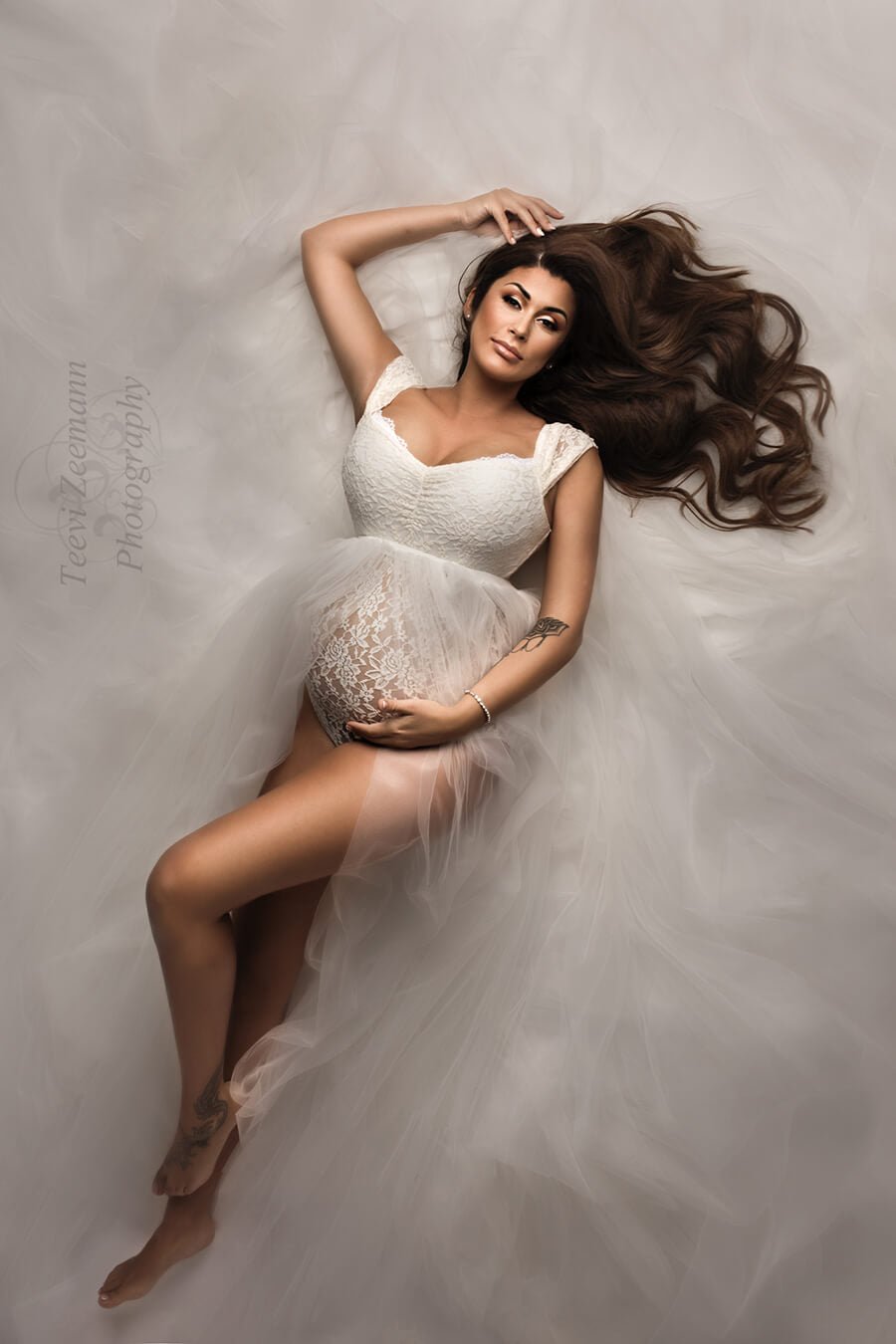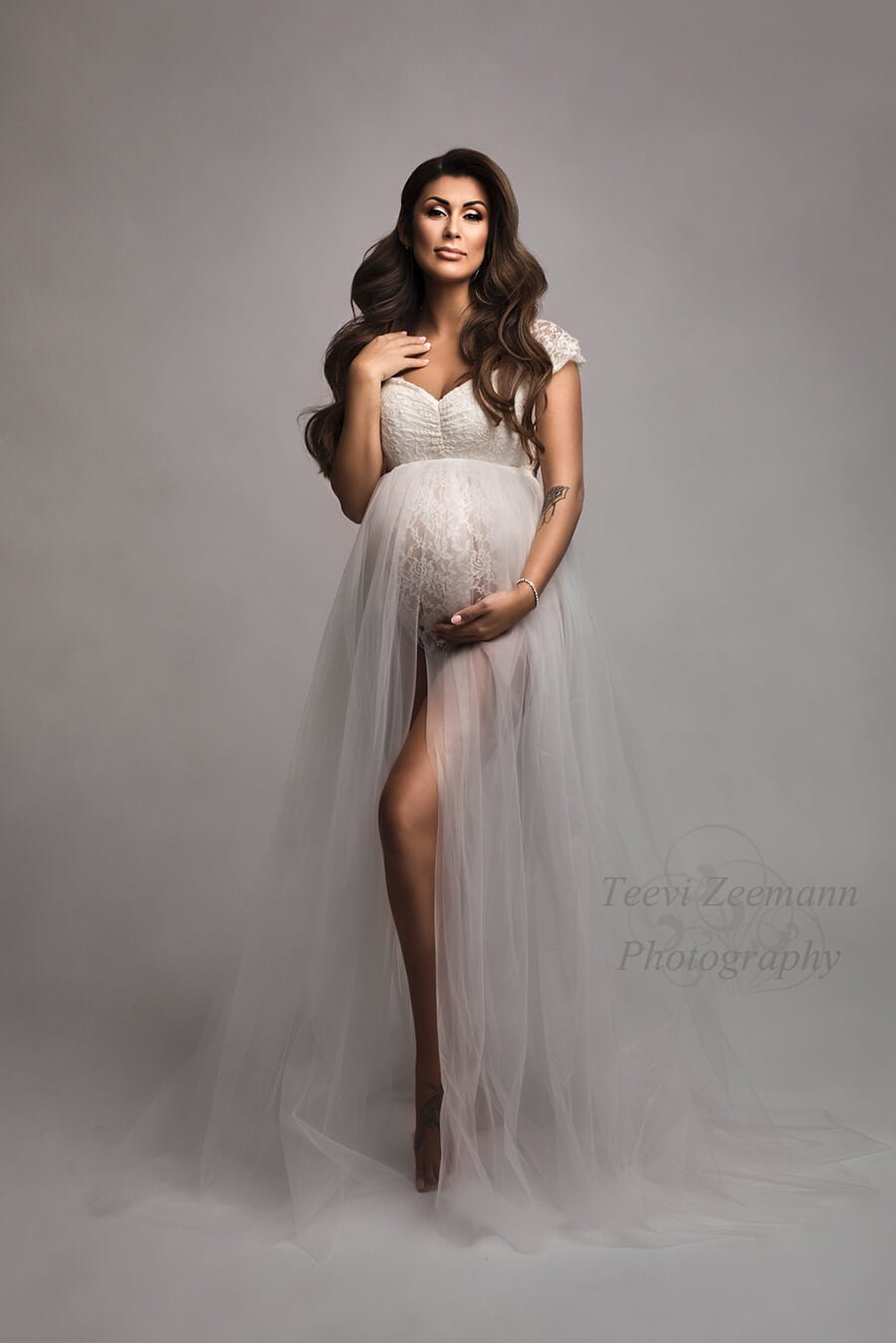 Size chart - Maternity products
Inches:
| | | | | | |
| --- | --- | --- | --- | --- | --- |
|  Europe | USA | UK / AU | Mi-Estilo | Below the Brest | Belly/Waist/Hips |
| 36-38 | 6-8 | 8-10 | S/M | 31.5 - 33.5 | 35.4 - 37.4 |
| 38-40 | 8-10 | 10-12 | M/L | 32.7 - 34.6 | 37.4 - 39.4 |
| 40-42 | 10-12 | 14-16 | L/XL | 33.9 - 35.8 | 39.4 - 41.3 |
| 42-44 | 12-14 | 18-22 | XL/XXL | 35 - 37 | 41.3 - 43.3 |
CM:
| | | | | | |
| --- | --- | --- | --- | --- | --- |
|  Europe | USA | UK / AU | Mi-Estilo | Below the Brest | Belly/Waist/Hips |
| 36-38 | 6-8 | 8-10 | S/M | 80 - 85 | 90 - 95 |
| 38-40 | 8-10 | 10-12 | M/L | 83 - 88 | 95 - 100 |
| 40-42 | 10-12 | 14-16 | L/XL | 86 - 91 | 100 -105 |
| 42-44 | 12-14 | 18-22 | XL/XXL | 89 - 94 | 105 - 110 |